Temp Folder
The temp folder is a folder for temporary files created by iClone during operation. You can define where temporary files are saved in the preferences settings.
Click the Preference button to display the preferences dialog box.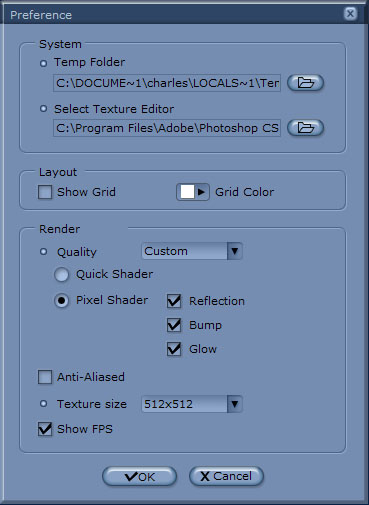 Click the Choose… button in Temp Folder option and browse to a folder to use as the temp folder.

Click the OK button when finished.
Make sure the temp folder has sufficient HD space especially you are using iClone to produce high resolution videos.
Temp Folder