Setting Colors
To set the 2D background color:
Click the Scene button

Click the 2D Background button then the Modify tag.

Select a color for your 2D background using the color palette in the Color Background field.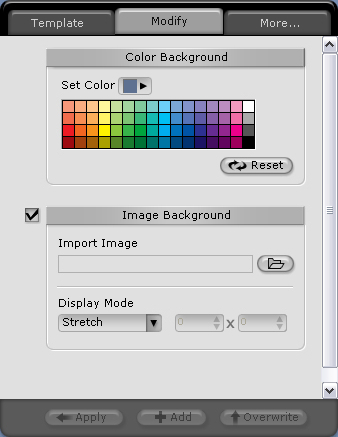 To see the complete color palette, click the Set Color arrow button.
Note:
Selecting a background color will clear the background image temporarily if there is one, check the Image Background checkbox to restore the background image.
Setting Colors